Are you ready for the perfect makeup results with glittering and colorful eyeshadows, neutral color lipstick, highlighted eyebrows, skin-colored foundation and of course false eyelids? The changes on this page are truly incredible. Makeup methods applied to women with brown and blue eyes have produced great results.
Red hair and white skin that you can apply the changes made in this woman. With the shimmering eyeshadow method in brown tones and a normal denture, the smaller eyes are even more pronounced and larger. The upper lip, which is thin with neutral lipstick, is made even more prominent, giving it a fuller look. With the application of the eyeliner well, this wonderful result is obtained. Congratulations to our makeup artist and beautiful model.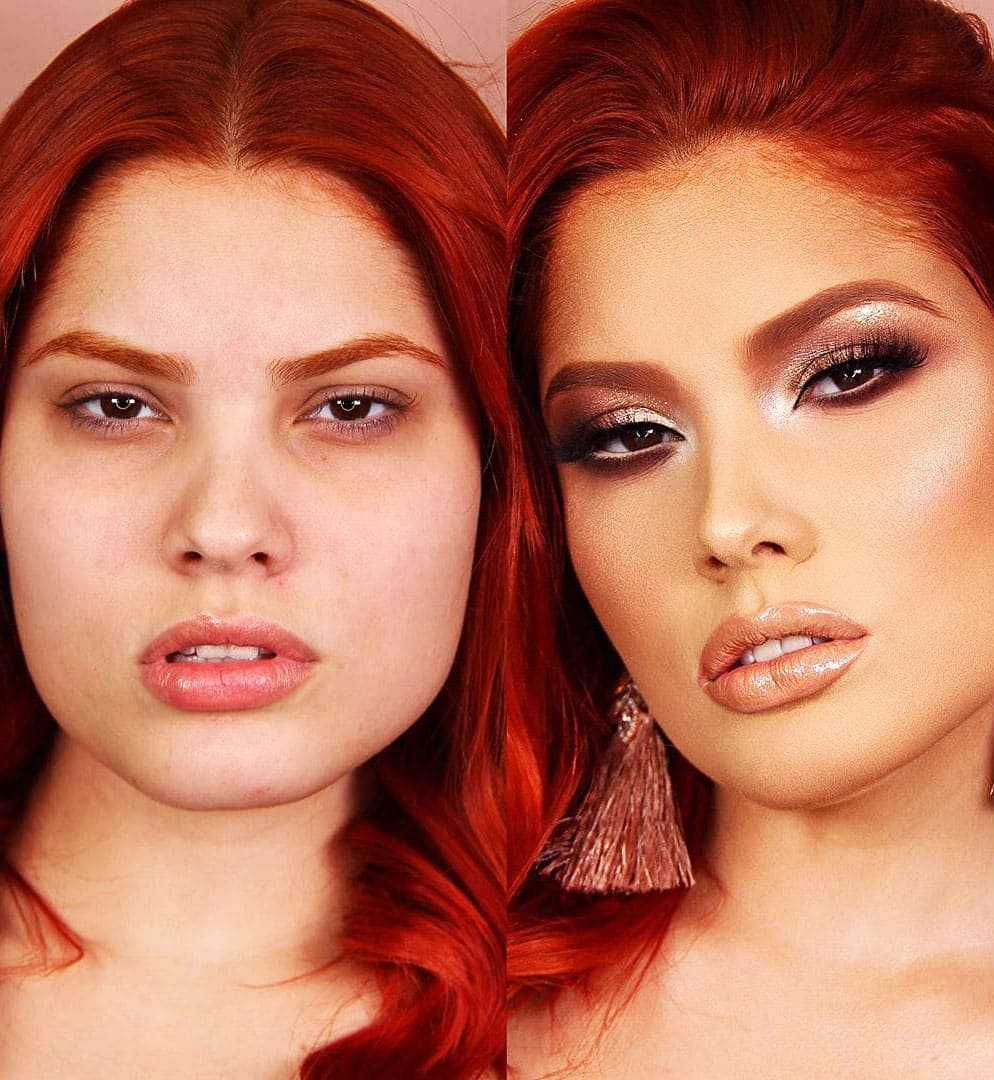 Ladies with blue eyes should look at this makeup idea. Pink glittering eyeshadow, thickened eyebrows and lips plumped with neutral lipstick made us respect the makeup artist. In addition, the new look gained by the foundation and blush nose is very successful.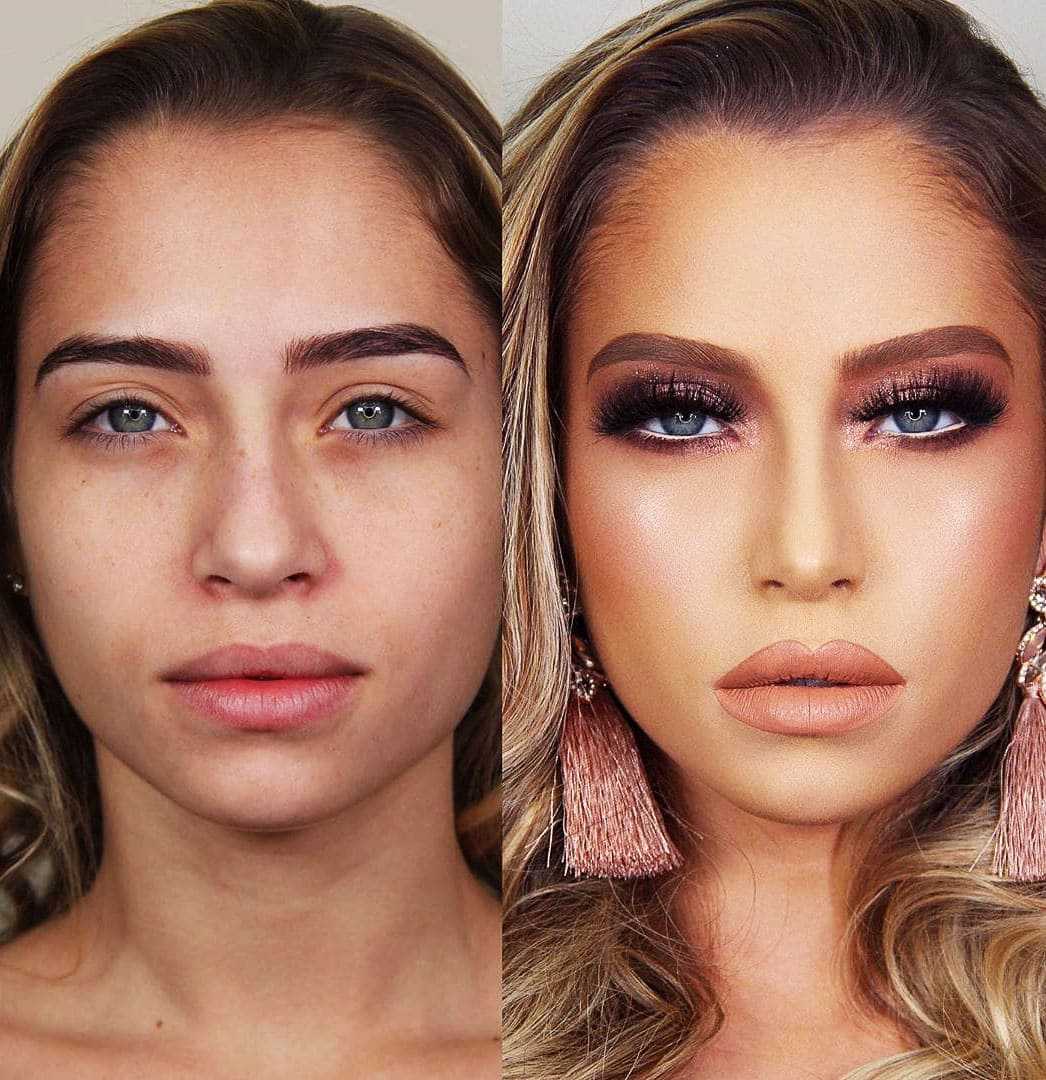 After this makeup, this woman turned into another woman. with brown eyes and a brown skin. SHe probably didn't expect this change either. Purple glittering eyeshadow and black eye pencil under the eyes have been sharper. With a blush and foundation, the face shape is given a more subtle appearance. Illuminated areas on the cheeks, nose and forehead are very successful. Again, the makeup was terminated with the artificial eyebrow and thickened eyebrow methods.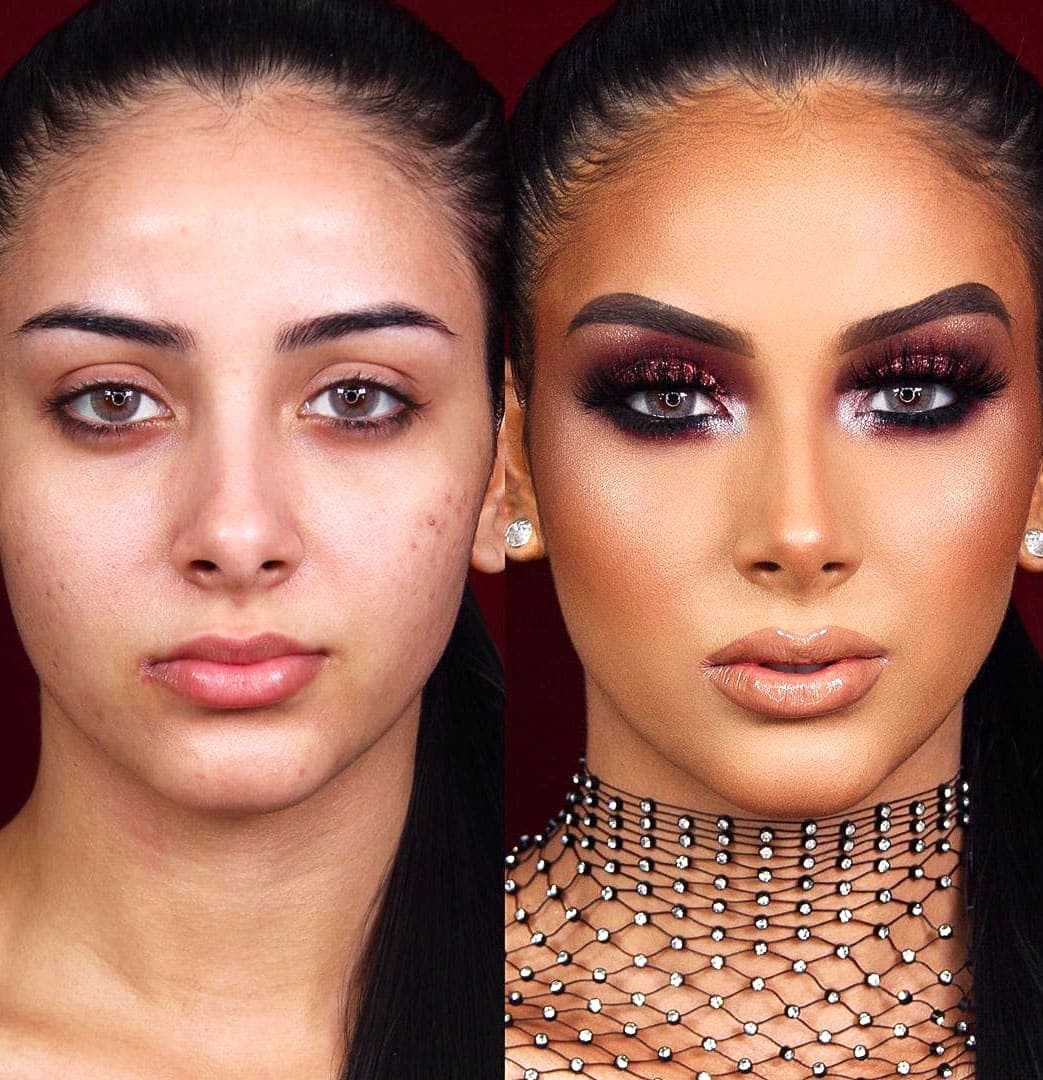 A different makeup method applied on the same lady again. The skin color looks lighter than the other makeup style. False eyelashes are longer and the eyeshadow has been deemed suitable as purple color. The lips are shaped with lipstick of the same color as you can see from the previous picture. If you choose between two makeup styles, which one would you prefer?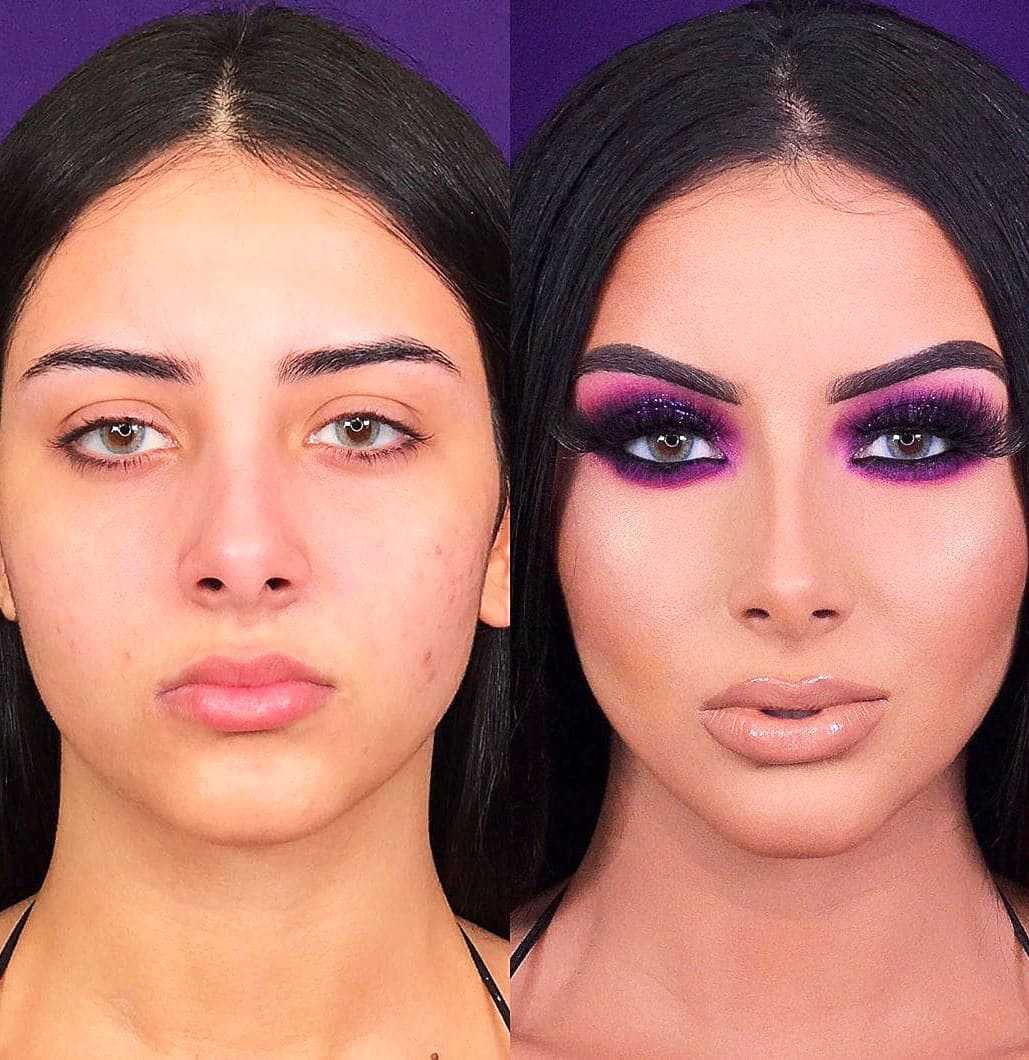 The idea of a colored eyeshadow, neutral colored lip, contoured eyebrows and false eyelids. Our makeup artist has applied the colorful eyeshadow that many black women have difficulty in applying. Blush, foundation and other makeup with the elegant look of the face is also very successful as usual.