Makeup is a very important factor that brings the beauty of women to the fore. We get our true beauty with the right makeup selection and proper hair style. Of course, we have to pay attention to our physical characteristics when making a selection with important factors such as makeup and hair style. Many factors such as skin color, eye color, eyebrow and lip structure; makeup and affect our hair style. So how can we make the right choice? We will try to help you with this. You can find the ones that have the physical properties closest to you and take a reference for yourself. If you don't like that person's style, you need to find a solution by checking other changes. We hope that the changes made with hair style and makeup will help you.
This young lady, who does not change her hair color and shape, has achieved a good result by using brown tones. Wearing green or blue eye lenses could have achieved much different results.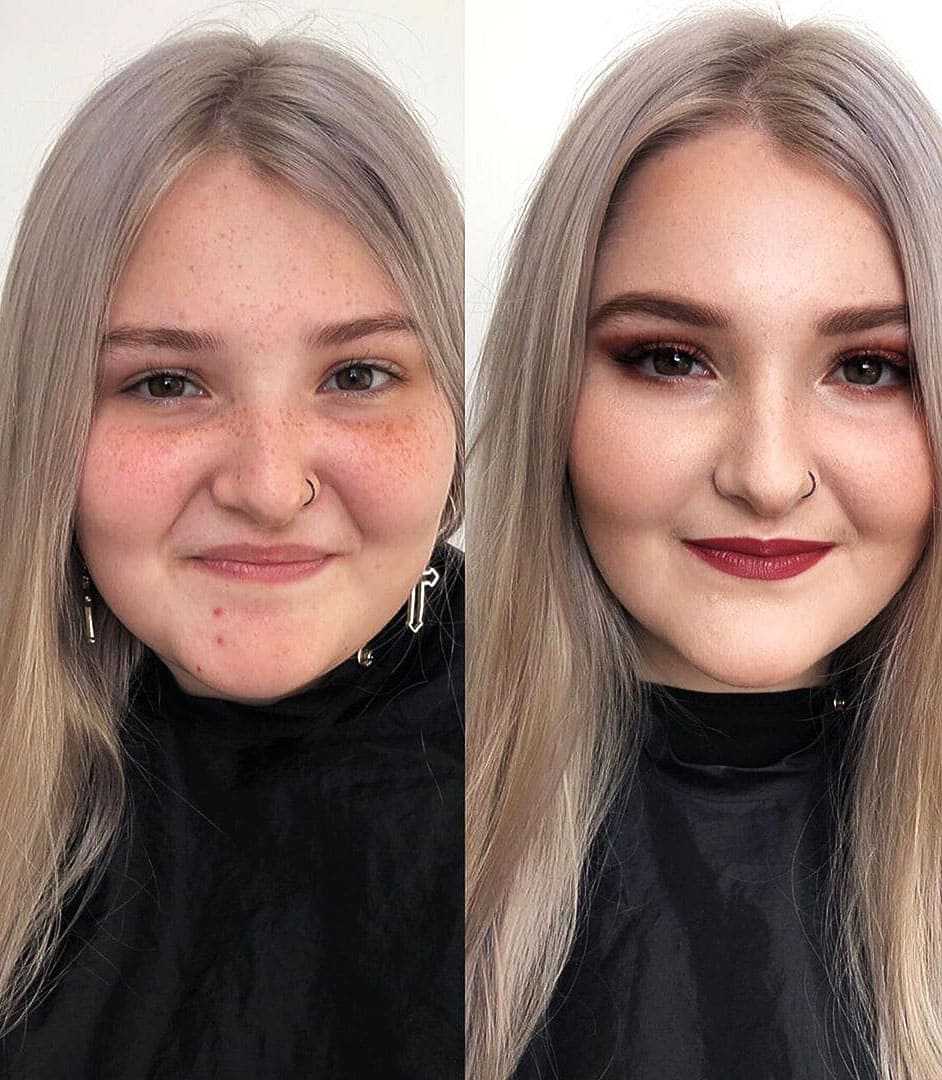 This beautiful lady with blue eyes and black hair has become much more beautiful with her natural makeup appearance. The make-up kipriks, eyebrows and lips reflect their true beauty.
A beautiful photo showing what a good makeup artist can do. Black lady's white spots on her face due to vitiligo disease, closed with a good makeup method. Eyebrows were more prominent with the applied method and helped to reveal the beauty of the eyes with false eyelids. In addition, the method applied around the lip is very successful. With this method you can reveal the true shape of your lips. The blush and eyeshadow used show how perfect the makeup is.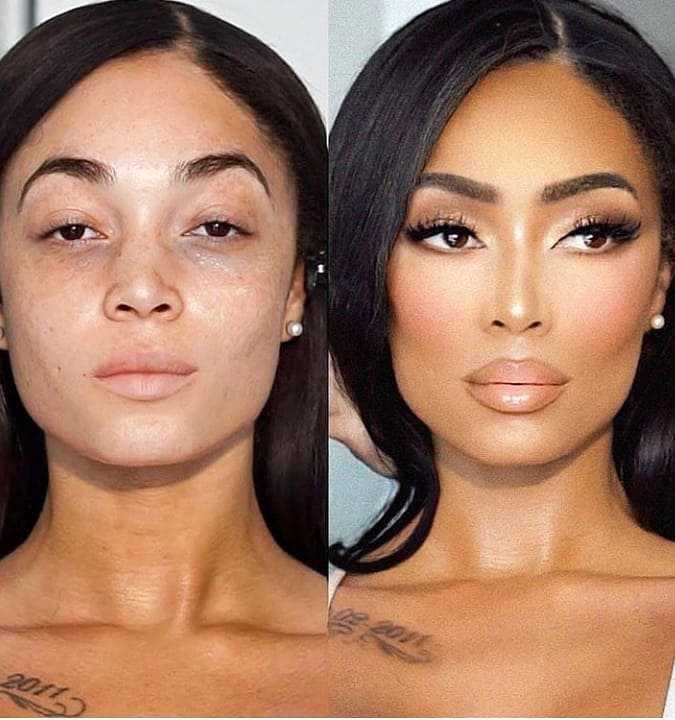 The effective application of eyeliner and eyeshadow can give such great results. The lady has a small eye structure and her eyes become more prominent and even more attractive. The distinctive frame method applied to the lips is again very effective. The blush with the blush and the shine given to the nose are also very good.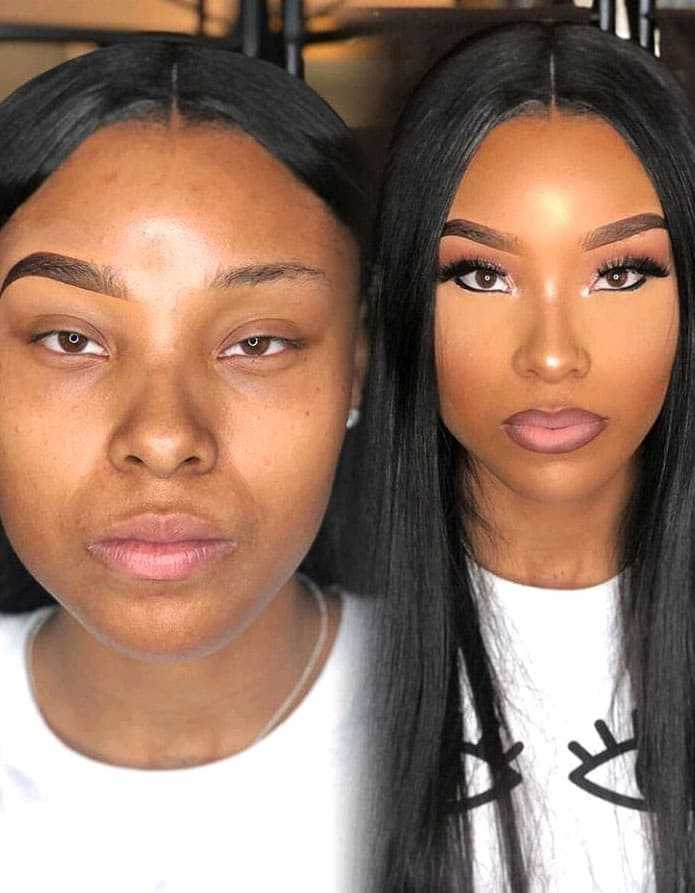 It is not really possible not to admire this change. Thickening and clarification of the eyebrows, making the nose structure even more delicate with the use of blush, plumping the lips with neutral lipstick and finishing all of them with a wonderful glittering green eyeshadow is a great makeup method. The blue lens attached to the brown eyes became much more prominent with the false eyelids. A good proof of what a master makeup artist can do.