Our second and last crochet bag model is a type that girls will love more. Michele Wilcox, owner of the pink owl bag design. We offer him our thanks. The first link below the picture will take you to the free pattern instructions with pdf extension. The second link will redirect to the yarninspiration page.
Crochet Pink Owl Bag
Designed by Michele Wilcox.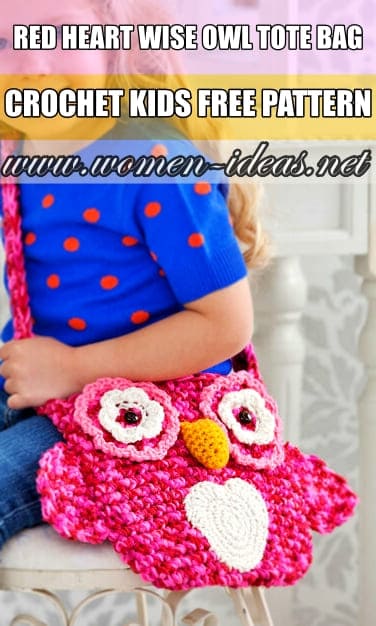 Abbreviations: A, B, C, etc. = color A, B, C, etc.; ch =chain; dc = double crochet; hdc = half double crochet;
mm = millimeters; sc = single crochet; st(s) = stitch (es); * = repeat whatever follows the * as indicated; [] = work directions in brackets the number of times specified.